Бесплатный сайт знакомств
Море любви – это
знакомства
в России и за рубежом.
Любовь, серьёзные отношения, флирт, общение
- всё это Вы найдёте на нашем сайте знакомств. Хочешь
познакомиться
с парнем или мужчиной, девушкой или женщиной; хочешь
найти попутчика или попутчицу
для туристической поездки – зарегистрируйся и окунись в Море любви!!!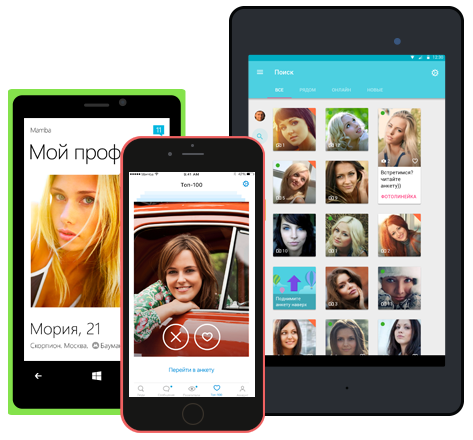 Dating
on your mobile!
Download our free app or use the mobile website for the chance to flirt, play, get to know and meet up with millions of guys and girls around the world.
Get a link to download app:
Get to know each other where, when and how you like
Fast search of people,
nearby


Dating which
we turned into
an involving game

Thanks to push-notifications,
you will never miss an important
message